TWI Insulating Paint
Description
TWI Insulating Paint is an acrylic emulsion resin, methyl acrylate and water-based paint, produced in line with modern European technology, which becomes fully moisture resistant when dried. Indi TWI is harmless to humans and the environment due to the fact that it is water based. When the first layer is applied, TWI Insulating Paint turns into an elastic surface, which is highly resistant to shrinkage, expansion and temperature changes. TWI Insulating Paint penetrates into the concrete surface cracks and insulates concrete layers.
Functions
Insulating, waterproofing and coloring concrete and cement surfaces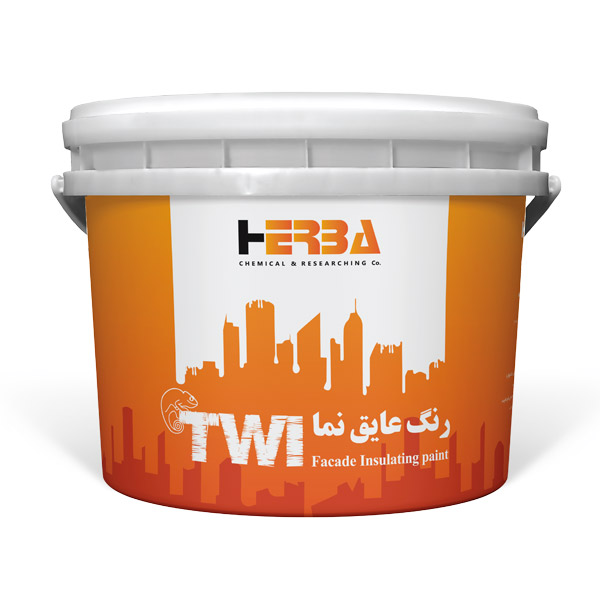 Typical Uses
Insulating and coloring cement and concrete facades (white insulator)

Moisture insulation of roof, garage and parking floor, kitchen, toilet and bathroom

A suitable alternative for bituminous roofing and waterproofing materials.
Advantages
Washability

Anti-moss and anti-alga

Optimum penetration and adhesion

Resistant to cold and heat

Highly resistant to structural expansion and shrinkage

Resistant to UV radiation and humidity and acid rains

Elasticity and flexibility

Fast, easy and uniform application and Easy restoration

Cost effective and optimum coverage rate
Technical Features
Color: White

Base: Water

Resin Type: Elastomeric Acrylic

Finish: Semi-mate

Number of Components: Single Component

Density: 1.2 ±0.1 g/cm3

Surface Drying Time: Minimum 1 hour

Full Drying Time: Minimum 6 hours

Time Required to Achieve Water Resistance:

Minimum 24 hours
Mechanical and Temperature Properties
| | |
| --- | --- |
| Compressive Strength | 16 Mpa |
| Tensile Strength | 12 Mpa |
| Bending Strength | 6 Mpa |
| Hardness | 60 shor A |
| Impact Resistance | 4 Kj/m |
| Adhesion Resistance | 14 Mpa |
| Heat Resistance | -50 to +180 |
| Flammability | 0% |
| UV Resistance | 100% |
Coverage
⦁ Coverage Surface per Kilogram: 1-2 Square Meter, Depending on Thickness Level
Implementation Method
✔ Surface Preparation
1. Clean the desired surface from soil, grease or grits
2. Clean the desired surface from loose layers
3. Repair the deep surface cracks, joints with suitable wall putty
4. Fillet all the corners, edges and quoins
✔ Implementation in Two Layers
Preliminary layer: A layer of TWI Primer is firstly applied on the surface to achieve high performance quality.
First Layer (Penetrating Layer): Dilute TWI Insulating paint with water with the ratio of 20%, and apply on the whole surface.
Second Layer (Coating Layer): Eight hours after the first penetrating layer, a dense layer of TWI Insulating Paint should be applied on the surface. When applying TWI Insulating Paint on horizontal surfaces, special fibers (tissues) can be used between the two layers.

Note: Contact our technical unit for information on proper implementation methods under different project conditions.
Application of TWI Insulating Paint
Implementation Tools
✔ Paint Brush, Roller.